Come whenever you want, but call us before! As a small family run agricultural farm we do not have fix opening hours but most of the time there is someone. So announce your visit to us, even if on your own, and always when possible we can explore the treasures of Hof Gandberg's winery together.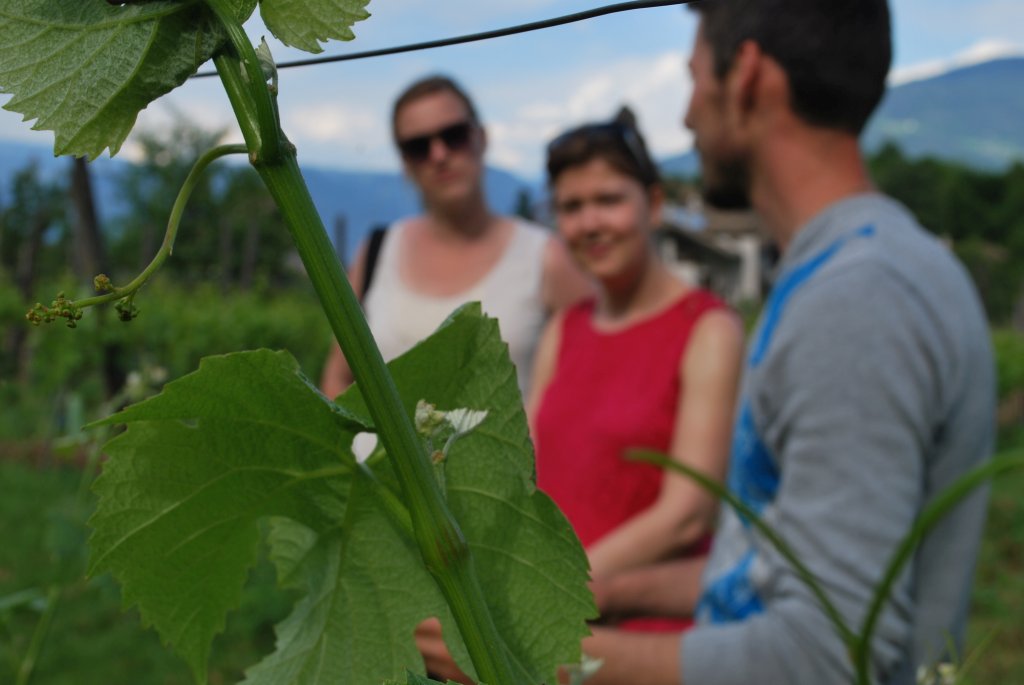 Is bio always logic? Who are the PIWIs? What does natural wine taste like?
Individual as every work is done from us so are also the visits. We meet in the court for a walk through the authentic beauty of the vineyards that seasonally wears another dress, fresh green, high grass, mature grapes or winters peace. Let`s talk about natural cultivation: biodiversity, richness in species, what bio means to us, how we are able to create biological balance... With care we accompany nature from seed to vine, from grape to wine. And so we taste different varieties in our "degustation hall" under the pergola. In particular occasions we discover deep secrets in the cellar as there are semi mature wines in barrels. The cellar mirrors our philosophy and values: simply nature. And everything is always connected, inside begins already outside.