T.N. 06
Abendrot
2015
The colorful spectacle of the evening sky
The glowing amber colors of the sunset are trapped in a glass of this wine. In matters of taste, there can be no disputes – and neither in matters of smell. This wine might have a nose of dried fruits or resinous spicy notes.
It has a balanced bouquet with fine sandy tannins, elegant, smooth and heavenly expressive.
Take your time to drink this wine, it certainly deserves it.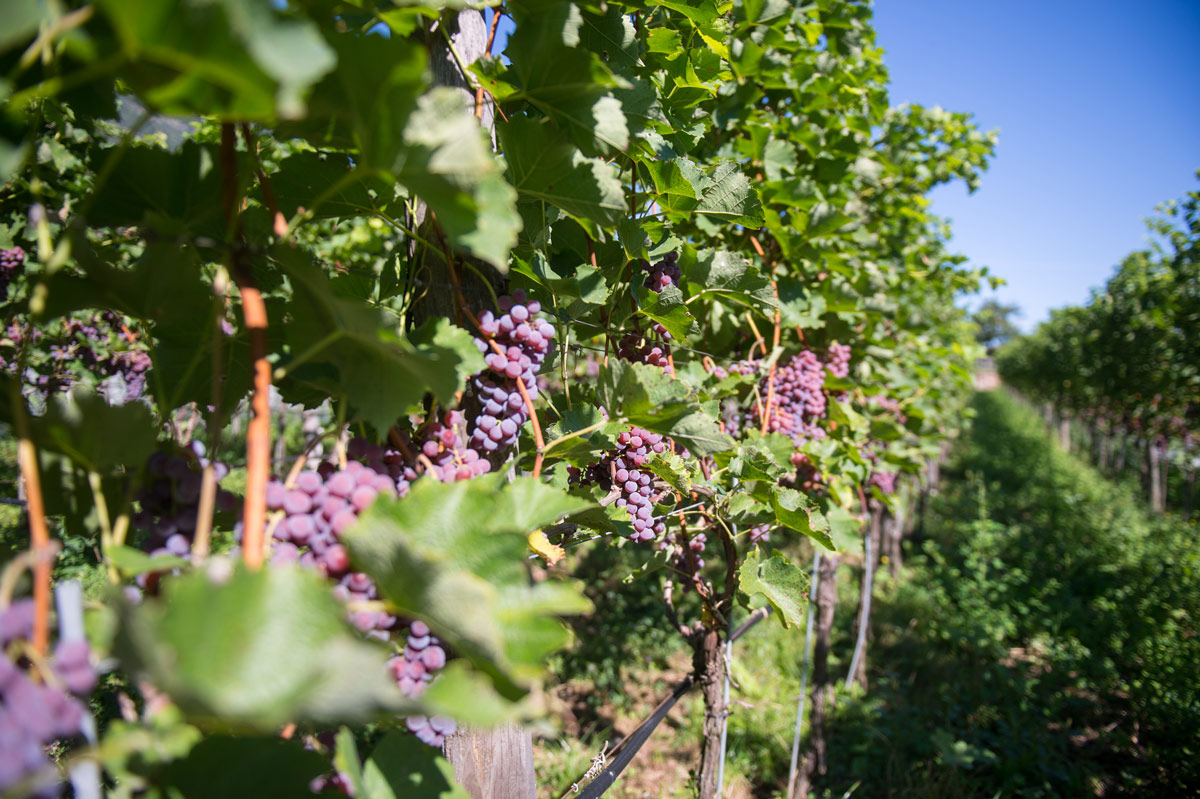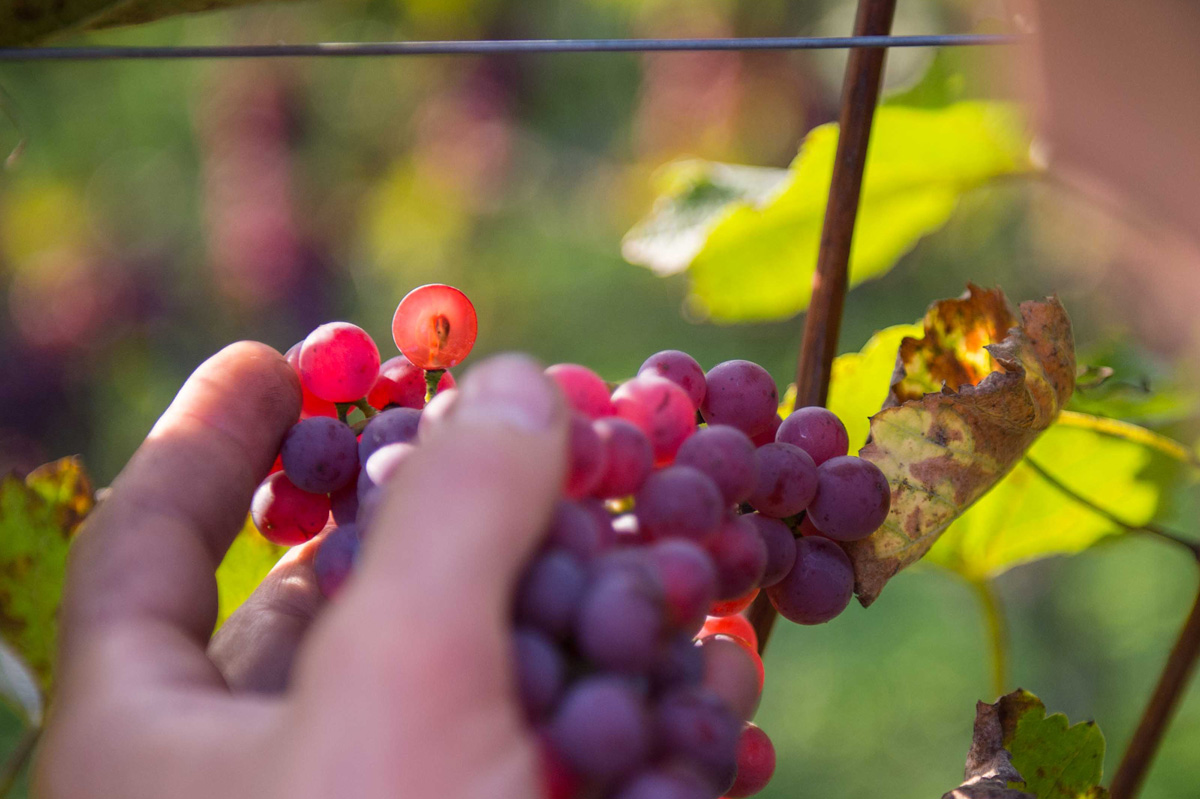 VARIETY: Souvignier gris (white wine). The vines were planted in 2006, and this variety of grapes fascinates with all shades of reds. The whole grapes are fermented.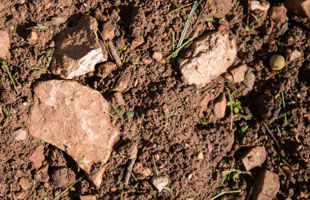 POSITION AND SOIL: Vines grown at 520 meters above sea level in Eppan Berg, in the mountainous region of South Tyrol, North Italy. Loamy and calcareous soil with high contents of white Dolomite rock.
HARVEST: Carefully handpicked on 16 September 2015.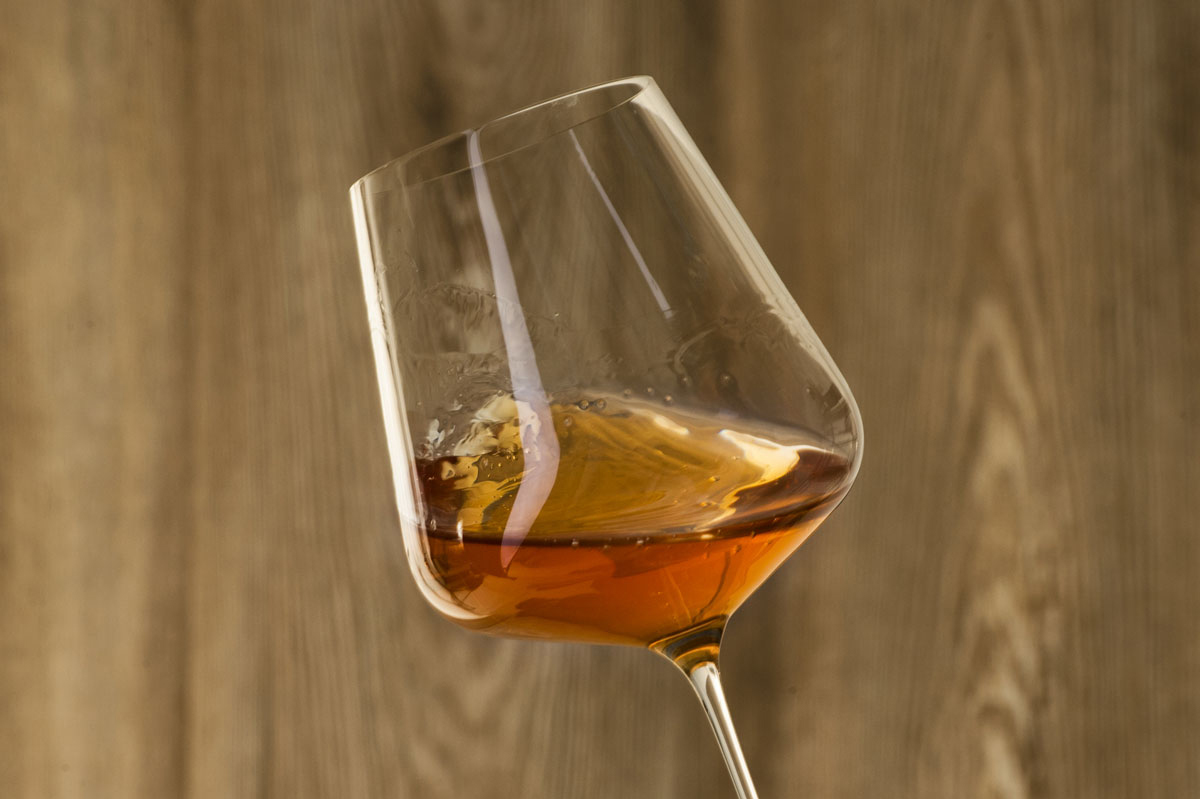 CELLAR: The grapes were carefully destemmed, and partly fermented with skin. Three weeks long spontaneous fermentation with yeast from the vineyard. Maturing with skin for 3.5 months, then gently pressed. Maturation for 22 months, one-third of wine in a steel barrel, two-thirds in an oak barrel. Unfiltered wine, bottled in August 2017.
Alcohol: 14 % vol.
Total acids: 5.2 g/l
Residual sugar: 1.8 g/l
Quantity of Bottles: 2,732 bottles + 30 magnums